This website is official music website of THE OC. They have samples of all the tunes and what scene they played for easy refrence.
Saturday Morning
...The Eels
Hello Sunshine
...Super Furry Animals
Smile Like You Mean It
...The Killers
A Lack of Color
...Death Cab for Cutie
Specialist
...Interpol
Something Pretty
...Patrick Park
You Got Me All Wrong
...Dios Malos
If You Leave
...Nada Surf
Big Sur
...The Thrills
Little House of Savages
...The Walkmen
Trouble Sleeping
...The Perishers
So Sweet
...Jonathan Rice
Popular Mechanics for Lovers
...Beulah
Walnut Tree
...Keane
Maybe I'm Amazed
...Jem
Eastern Glow
...The Album Leaf
BUY YOUR COPY NOW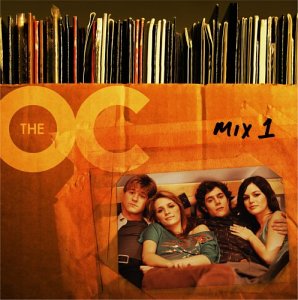 Track Listing:
1. Paint The Silence South
2. Just A Ride Jem
3. Honey And The Moon - Joseph Arthur
4. The Way We Get By Spoon
5. Move On Jet
6. How Good It Can Be - The 88
7. Caught Be The River Doves
8. Rain City - Turin Brakes
9. We Used To Be Friends - The Dandy Warhols
10. Dice - Finley Quaye & William Orbit
11. Orange Sky - Alexi Murdoch
12. California - Phantom Planet

CD Enhancements:
Unlock the specific scene where each track was used.
Interviews/Commentary from the cast on their favorite music/scenes/usages.