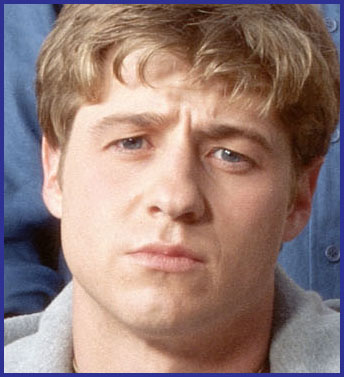 Benjamin McKenzie as Ryan Atwood on The OC



Birthday: Unkown

Birth Place: Austin, Texas, USA

Benjamin McKenzie was born and raised in Texas. Following, his graduation from the University of Virginia where he was a Foreign Affairs and Economics major, he moved to New York to pursue his passion for acting.

While in New York he appeared off-Broadway in "Life is a Dream" at the Soho Rep. Additionally, he performed in numerous productions at the Williamstown Theatre Festival, including "Street Scene" and "The Blue Bird," and at the University of Virginia, in "Measure for Measure" and "Zoo Story" before moving to Los Angeles where he landed a lead role in THE O.C.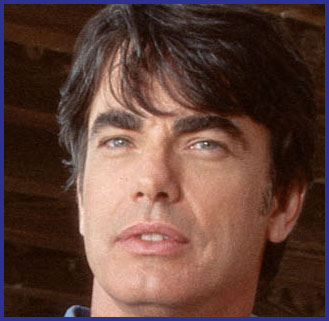 Peter Gallagher as Sandy Cohen on The OC



Birthday: August 19, 1955

Birth Place: Armonk, New York, USA

Americas most respected actors, Peter Gallagher has starred on stage, television and in film, delivering stellar performances with every role he tackles.

Gallagher, born in NYC and raised in Armonk, New York, developed an interest in acting as a teenager starring in school plays and musicals. After graduating from Tufts University, he made his professional stage debut in the 1977 revival of Hair, followed by a starring role in the Broadway production of Grease, and in The Corn Is Green. He wowed audiences with his performance as the charismatic Sky Masterson in Jerry Zaks Tony winning revival of the Broadway musical Guys and Dolls. In 1986 Gallagher earned a Tony Award nomination for his highly acclaimed performance opposite Jack Lemmon in Long Days Journey Into Night. He received further acclaim with a Theatre World Award for the Harold Prince production of A Dolls Life and a Clarence Derwent Award for Tom Stoppards The Real Thing, directed by Mike Nichols. He returned to Broadway in November 2001 in an acclaimed Royal National Theatre production of "Noises Off." In the fall of 2002 he starred in The Exonerated, winner of the 2003 Outer Critics Circle Award for Outstanding Off-Broadway Play and the 2003 Lucille Lortel Award and Drama Desk Award for Unique Theatrical Experience directed by Bob Balaban.



The segue from stage to film began in 1980 with Gallaghers feature film debut in Taylor Hackfords The Idolmaker. Many film roles have followed including; Dreamchild, Bob Roberts, Watch It, The Hudsucker Proxy, the comedy hit While You Were Sleeping, To Gillian on Her 37th Birthday, Cafe Society, Johnny Skidmarks, and The Man Who Knew Too Little. Gallagher was also seen in the Oscar-winning film American Beauty" and Sony Pictures Center Stage, directed by Nicholas Hytner. He was last seen co-starring in the Adam Sandler box office smash, Mr. Deeds.



Having enjoyed extensive film work with directors/producers/writers Robert Altman and Steven Soderbergh, Gallagher was featured in Altmans highly acclaimed film, The Player, followed by Short Cuts and Mrs. Parker and the Vicious Circle, features that were directed and produced respectively by Mr. Altman. Gallagher first teamed with Soderbergh on the 1989 feature, sex, lies and videotape earning him international critical acclaim. Six years later, Soderbergh expressly wrote the lead role in The Underneath for Gallagher. He will be seen this summer in New Line Cinemas How To Deal, starring as Mandy Moores somewhat eccentric disc jockey father.



Gallagher also stars this fall in the original Oxygen film, The Man with Two Wives. His other television work includes the Emmy and Peabody Award-winning miniseries The Murder of Mary Phagan, An Inconvenient Woman, The Caine Mutiny Court Martial, Cupid and Cate, Brave New World, and the series The Secret Lives of Men. For PBS, Gallagher starred in "Guys and Doll's Off The Record" which documented the recording of the cast album, an English television production of The Big Knife by Clifford Odets, "Private Contentment" by Reynolds Price and Peter Sellers silent film The Cabinet of Dr. Ramirez.



Gallagher lives in New York with his family.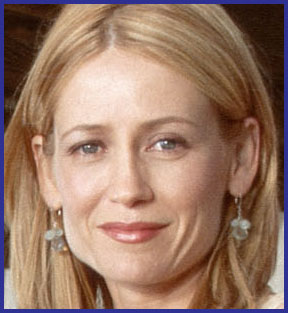 Kelly Rowan as Kirsten Cohen on The OC



Birthday: 1967

Birth Place: Ottawa, Ontario, Canada

Born in Ottawa and then raised in Toronto, natural blonde Kelly Rowan first found acting opportunities on Canadian television when she was 19. At this time Kelly was still training in workshops and classes such as Shakespeare and Second City for which she did a little fashion modelling in New York to help with the finances. In 1990 Kelly moved to Los Angeles, the movie capital, and after appearing in several television series Kelly landed her first role in a major film, albeit a minor part in Steven Spielberg's Hook (1991) as Peter Pan's mother.

Kelly Rowan is perhaps best remembered for her starring role opposite Samuel L. Jackson in the Warner Bros. thriller "187." Her other film credits include "Assassins," with Sylvester Stallone and Antonio Banderas, and "Hook," with Dustin Hoffman and Robin Williams.

Rowan has also made an impact in the television arena. She recently appeared in "Boomtown" and starred in the cable miniseries "A Girl Thing" and the award-winning telefilm "Anya's Bell." She won critical acclaim and the prestigious Gemini Award for her heart-stopping performance in the television movie "Adrift."

When not onscreen, Rowan is also an active producer currently overseeing several motion pictures projects in development both in the United States and Canada. She has studied theatre at such noted schools as the British American Drama Academy and the Neighborhood Playhouse. Rowan maintains ties to Los Angeles, New York and her hometown of Toronto, Canada.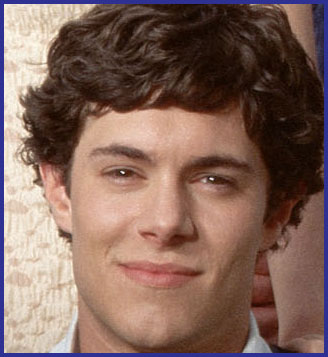 Adam Brody as Seth Cohen on The OC

Birthday: Unknown
Birth Place: San Diego, California, USA
Born and raised in San Diego, California, Adam Brody spent his teen years hanging out with his friends, having fun and surfing. Upon graduation, he convinced his parents to allow him to attend college in Los Angeles. However, instead of enrolling in school, he hired a private acting coach, signed with a personal manager and soon landed the lead in the telefilm "Growing Up Brady," playing Barry Williams.
Soon thereafter, Brody was cast as the lead character of Zack in MTV's series "Now What?" His television credits quickly grew, and they now include a recurring role as Coop in "Once and Again," a recurring role as Dave in "Gilmore Girls" and guest-starring roles in "Judging Amy," "Family Law" and "Smallville." Brody's feature film credits include Warner Bros.' "Grind," the hit 2002 thriller "The Ring," and "Holding Out Hope," opposite Ed Asner and Illeana Douglas.


Brody currently lives in Los Angeles, CA.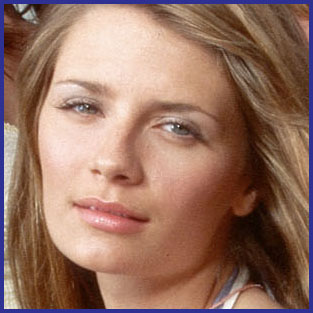 Mischa Barton as Marissa Cooper on The OC
Birthday: January 24, 1986
Birth Place: London, England, UK

At the age of 17, Mischa Barton, Glamour magazine's "Next Big Thing," and Entertainment Weeklys It List honoree, has developed an extensive filmography and theatrical résumé that will surely make her one of the most sought-after young actresses of her generation. Neutrogena recently signed her for their 2003 campaign.


Barton made her feature film debut in 1998 with the critically lauded Sundance favorite "Lawn Dogs," opposite Sam Rockwell. This was followed by "Pups," a modern-day version of "Bonnie and Clyde," for filmmaker Ash ("Bang"). She then added key roles in the 1999 blockbusters "The Sixth Sense," with Bruce Willis and Haley Joel Osment, and "Notting Hill," with Julia Roberts and Hugh Grant.


Barton subsequently completed work on an additional five features, including "Lost and Delirious," opposite Piper Perabo, and "Julie Johnson," with Courtney Love and Lili Taylor--both of which premiered at Sundance. Barton can also be seen in "Skipped Parts," with Jennifer Jason Leigh and Drew Barrymore; "Tart," with Melanie Griffith and Dominique Swain; and "Paranoid," with Jessica Alba.


Barton began her promising career in New York theatre at age 9 with a lead role in Tony Kushner's "Slavs!" She soon segued into the lead role in James Lapine's "Twelve Dreams" at Lincoln Center. Among her other varied stage credits are "Where the Truth Lies" and "One Flea Spare," both of which were presented at the New York Shakespeare Festival.


Barton was featured for three seasons on the daytime drama "All My Children." She also portrayed the title role of Frankie alongside Joan Plowright in the Showtime film "Frankie and Hazel." Barton shot on location in Australia for the telefilm "A Ring of Endless Light" and immediately followed with an eight-episode arc on "Once and Again."


A longtime Manhattan resident, Barton enjoys family life with her parents and two sisters.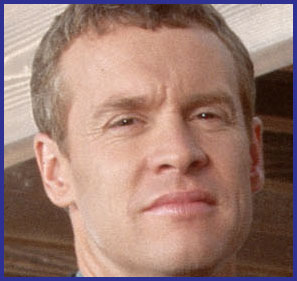 Tate Donovan as Jimmy Cooper on The OC
Birthday: September 25, 1963
Birth Place: New York, New York, USA

Tate Donovan has appeared in numerous feature films.
He gained notice as an airman on World War 2 theatrical film Memphis Belle (1990). Playing a recovering drug addict on Clean and Sober, opposite Michael Keaton (1988). And a cocky elder camper in Space Camp (1986). Nominated for an Independent Spirit Award in 1994 for his work on "Inside Monkey Zetterland". And yet his biggest success has the voice of animated character Hercules (1997).
On television, he starred in John Well's series "Trinity" and the sitcom "Partners" on FOX. He has also guest-starred on "Friends," "Ally McBeal," "Mr. Sterling" and several other telefilms.


On stage, Donovan has starred on Broadway with Judi Dench in "Amy's View" and in Kenneth Lonergan's long running hit "Lobby Hero." He has also worked on and off broadway with the Roundabout and Manhattan Theatre Companies, and the Williamstown Theatre Festival. Donovan lives in Los Angeles.

Son of a retired surgeon J. Timothy Donovan & Eileen Donovan .And having 5 older siblings. Tate Donovan started his career at a such a young age.

Attended USC in California. Plays the fiddle with the traditional Irish band The McGuffins.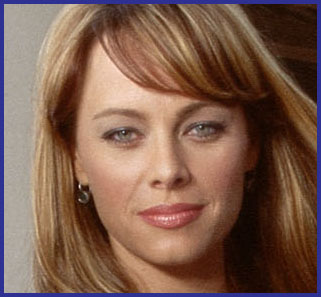 Melinda Clarke as Julie Cooper on The OC

Birthday: Unkown
Birth Place: Dana Point, California, USA


Melinda Clarke has been working steadily since the age of eighteen when she landed her first acting job three days after moving to Los Angeles, a series regular on the soap opera Days Of Our Lives. Her feature film credits include "Spawn," "Young Goodman Brown," Mulholland Falls, Cold Sweat, Murder.com, Critics Choice, Return Of The Living Dead, Return To Two Moon Junction, Hot Under The Collar and The Killer Tongue, for which she won the Best Actress Award at the 1996 Stiges Film Festival in Spain.
In addition to her feature film roles, Clarke has also starred in the television series Jerry Bruckheimers Special Ops Force and Aaron Spellings Heaven Help Us. Her guest-star credits include Seinfeld, Nash Bridges, First Monday, Xena, Sliders, Likely Suspects, Charmed, Everwood, Firefly, Enterprise,The George Carlin Show, Strangeluck, and more. Clarke recently completed a recurring role on CSI: Crime Scene Investigation as the provocative Lady Heather.

A professionally trained Coloratura Soprano, Melinda also enjoys performing in musicals. She has starred on stage in such musicals as The Music Man, Oklahoma, West Side Story, Sound of Music, Hello Dolly and The Fantastics. Clarke has also performed in dramatic theater in such critically acclaimed productions as Vicious, The Elephant Man, Lie of the Mind and Dark of the Moon.

Clarke was raised by her ballet dancer mother Patricia and actor father John.

Melinda is married and is the mother of a beautiful two-year-old baby girl.
She brings that sex appeal factor into the cast of The OC.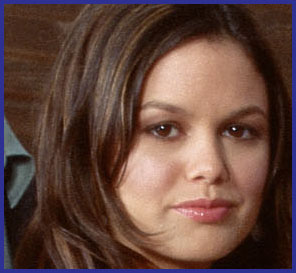 Rachel Bilson as Summer Roberts on The OC

Birthday: Unkown
Birth Place: Unknown
Rachel Bilson is enjoying a successful and continually developing acting career in television, feature films and on the stage.
After playing parts in Bye Bye Birdie, Once Upon A Mattress and The Crucible, Bilson moved on to co-starring roles in the television series Human Target, Its True, 8 Simple Rules and Buffy The Vampire Slayer. Bilson has also appeared in the feature The Wrong Guys from New World Pictures.


She currently lives in Los Angeles, where she was also raised.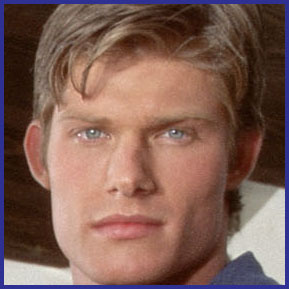 Chris Carmack as Luke Ward on The OC

Birthday: December 22, 1980
Birth Place: Washington, DC., USA

Born James Christopher Carmack on December 22nd, 1980 in Washington, DC, Chris grew up in Rockville, Maryland with an older brother and a younger sister. He attended Magruder High School, where he took active roles in both acting and sports. He was a member of his high school's Magruder Drama Club where he showed his early interest and talent in acting.
After high school, Chris went to New York University to pursue a degree in Arts in the Tisch School. While Chris was being located in New York for school, he was discovered by a modeling scout. For a struggling college student at the time, Chris give modeling a try. His drop-dead gorgeous looks are exactly what Bruce Weber was looking for for Abercrombie & Fitch. In the following year, Chris scored big again by appearing on the Spring 2000 Guess campaign. The other catalogues and editorials that Chris has appeared in include Lord and Taylor, Macy's, Target, Who A U, ELLE France and Cosmo Girl.
Chris's real goal is to be an aspiring actor. After being a theater student at Stella Adler in New York for two years, Chris decided it was time to move to west coast to pursue his luck in Hollywood while taking private acting lessons. He contacted the branch of his agency located in Los Angels. The modeling department referred him to the commercials department, which sent him out on some 50 commercials before he landed the KIA spot.
In terms of acting, Chris started a few plays including guest appearance in Comedy Central's Strangers with Candy. He was one of the leads in the play "The Day I Stood Still by Kevin Elyot", presented in LA in January 2002. Chris played the part of the cast of the late-night serial comedy "The Strip", which played at the Evidence Room in LA from February to June 2002. As one of the readers and actors in "The Lost Poems" of Tennessee Williams presented at the Laurelgrove Theatre in LA, in August 2002, Chris showcased his musical talent as well as his genius in acting.
Carmack is also a devoted jazz and blues musician, playing both the saxophone and guitar.

He lives in Los Angeles.

Additional Cast

Alan Dale as Caleb Nichol
Nichole Hiltz as Gabrielle
Samaire Armstrong as Anna Stern
Bonnie Somerville
Daphne Ashbrook
Drew Fuller
Ronald Del Barrio as A.J.
Ashley Hartman as Holly
Shailene Woodley as Kaitlin Cooper
Barry Wiggins as Steve
Marisa Theodore as Nikki
Collin Stark as Saunders
Alison Simpson as Karen Coughton
Ruth Williamson
Bradley Stryker as Trey Atwood